Our Philosophy
Life is not static. It moves on whether you want it to or not. Every decision you make with regard to your health will place you either closer to your health and wellness goals, or further away. Which direction do you want to go? We are here to help you live the life you want, one that is active, healthy, and free of pain.
Here at Go Healthcare in Palm Desert, we serve the needs of all people from infants to the elderly.
Our multifaceted approach is an important aspect to your overall health, whether you are suffering from acute or chronic pain, a minor affliction, or dealing with a life-long condition.
Problems like stress can affect multiple body systems, and other difficulties can affect more than one portion of your body. We do not just focus on the site of the pain, but on your entire body and improving your overall functions and ability to perform daily activities.
It's never too late to start the journey towards health and wellness. You will never have a more professional yet friendly experience than here at Go Healthcare in Palm Desert.
We accept most insurance plans.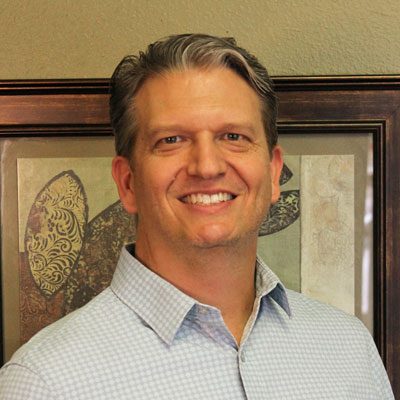 Chiropractor - Clinic Director
Jeffrey Stansberry D.C.
Dr. Stansberry graduated from Life University in Georgia and has been practicing since 1998. Being a Doctor of Chiropractic, he specializes in aligning the structural problems in your body. There are a variety of issues that can cause pain in the body and aggravate the nerves. One of the more common issues is trauma or daily use that causes misalignments within the spine.
Many times these issues can build up over years and go unnoticed. Being classified as merely only a headache, soreness, or "regular" back pain. In reality, often these are bigger structural problems that can create long-term issues if not addressed. Dr. Stansberry's passion is to help patients in a natural way without using drugs or surgery. Over his 20+ years of Chiropractic experience he has mastered a variety of techniques that help him accommodate any age, ability, or pain tolerance. Seeing the results day after day with his patients is the thing that gets him up in the morning and makes him enjoy what he does. With the assistance of his medical and therapy staff, in many cases, he has prevented more serious and permanent bodily altering measures from being taken on a patient. He believes Chiropractic should be a patient's first step towards wellness, not their last. Dr. Jeff Stansberry and his staff are prepared and willing to help with one's own path to wellness. With each patient on a case by case basis he makes a custom treatment plan for that person. The treatment plan that he develops is not only cost effective, but it's also made in an effort to make an impact on a patient's condition to the highest degree that can be achieved. Here at Go Healthcare, Dr. Stansberry believes that Chiropractic can be a solution to many of life's ailments. However, if there are any issues he feels he can't treat, he will make an appropriate referral to a doctor who is well fitted for the condition. Please schedule an appointment with us at Go Healthcare and we will find a way to assist you.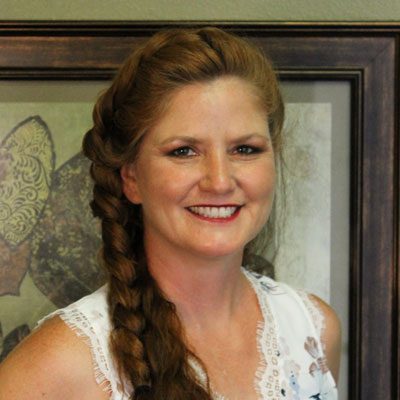 Nurse Practitioner certified
Heather Lewis
Heather Lewis works as a Nurse Practitioner on the Physical Medicine side of Go Healthcare. Along with Chiropractic, there are several plant-based injections that help a patient toward progressing their health. Heather performs those injections as well as exams on patients. She is a very outgoing gal and loves getting to know all of her patients that she assists on a more personal level.
At times going to the doctor may be a scary thing, not with Heather on our team! Her laugh lightens up the room and you'll probably hear it all the way out in our lobby. With her 25 years of Nursing experience, she is no stranger to anything that comes her way. One of her many hobbies is road tripping on her collection of motorcycles! So, if you are into motorcycles and getting out of pain, you may be in the right place...
Nurse Practitioner Certified
Barbara Norman
Barbara received her Registered Nursing degree from Mercy Hospital School of Nursing and her graduate degree from California State University – Dominguez Hills. She is a nationally certified Family Nurse Practitioner and is also a member of the American Academy of Nurse Practitioners and the California Association for Nurse Practitioners.
Barbara's experience includes Orthopedics, Internal Medicine, Family Medicine, and Physical Medicine. She also participates in annual continuing education courses to ensure that she is giving her patients the most up-to-date and pertinent information regarding their conditions and the services she provides at Jeffrey Stansberry. In her spare time, Barbara and her wonderful husband Alan stay active in the Guide Dogs of the Desert program and enjoy raising Standard Poodles for use in the GDD program. Guide Dogs of the Desert provides custom trained guide dogs for the blind, and for those with special needs, for safe mobility, companionship, and independence. In her spare time, she enjoys baking, hiking, and spending time with her grandchildren.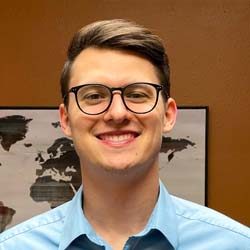 Maverick is our Patient Educator here at the office. He does all New Patient Consultations and when you come into the office for the first time you will most likely be meeting him! He's very outgoing and inquisitive so talking with him is a breeze. You might even see him helping with therapies when we get really busy. 
Maverick is a recent Graduate from Westmont College in Santa Barbara, CA. He still continues his studies almost everyday because of his interests in real estate and finance. Some of the things he loves to do is spending time with the people he cares about and being active outside.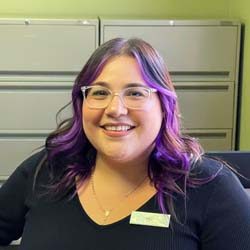 Mel works at our front desk and will most likely be the first person you meet when you walk through the doors. She manages most of the communication and scheduling with new and existing patients.Mel also is our Medical Assistant and may be tending to you on future visits too!
She is very friendly and helpful, so getting things done that you need to do here in the office is simple! Some of her interests include spending time with her kids, going to sporting events (professional and her kids), and hosting get togethers for her family and friends.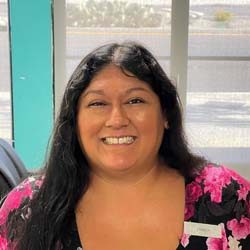 Amber works in our billing department and is in charge of checking into all your insurance benefits here at the office. She also spends a lot of time at the front desk so you'll probably get to see her quite often. Amber is a great problem solver and very knowledgeable about processes at the office.
You'll also probably hear her contagious laugh from the farthest corners of our office. Some of her interests include spending time down by the river, traveling to various places and taking care of her kids.
Sinai is our therapy assistant at the office and will be tending to you on virtually everything that doesn't involve one of our providers. She loves to develop relationships with our patients and has an excellent memory. She is also our translator at the office for any spanish only speakers.
She has a dog at home that she loves playing with! She also is a leader of her community church and even tag teams worship with her husband. Her passions lie with the youth of her community for any time you don't see her here in the office she's probably spending time with them.
The assisting medical & administrative staff at Go Healthcare are always happy to help you with your physical medicine needs. They truly care for each of our patients and provide all of them with an exceptional health and wellness experience.
OFFICE HOURS
---
Monday
9:00am - 12:30pm
2:30pm - 5:30pm
---
Tuesday
9:00am - 12:30pm
---
Wednesday
9:00am - 12:30pm
2:30pm - 5:30pm
---
Thursday
2:30pm - 5:30pm
---
Friday
9:00am - 12:30pm
---
Saturday
Closed